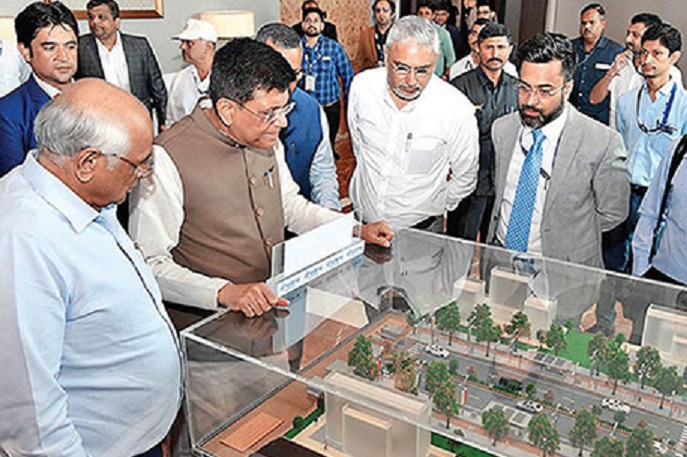 An Investors Round Table Conference was held by the National Industrial Corridor Development Corporation (NICDC) and Dholera Industrial City Development Limited (DICDL) in Gandhinagar on Saturday to discuss progress of the National Industrial Corridor Development Program. Charing the round table, Union minister Piyush Goyal said Gujarat is progressing at a faster pace in ease of doing business (EODB) and manufacturing, achieving new dimensions of development with ecosystem.
Goyal was accompanied in the third round table conference in Gujarat, after the ones in Delhi and Kochi, by Chief Minister Bhupendra Patel, industries minister Jagdish Vishwakarma and MD and CEO of NICDC and Special Secretary to GOI, Amrit Lal Meena.
Addressing the audience, Goyal said, "Gujarat has been the benchmark state in building a holistic and comprehensive roadmap for the future economic growth of the country. Gujarat is also one of the best states to have the ideal industrial ecosystem."
Highlighting Dholera's importance, he said, "It has the potential to become one of the world's biggest and best manufacturing industrial zones. Dholera-SIR is the first platinum-rated industrial smart city in India."
CM Bhuprendra Patel said, "Over the years, Gujarat has been at the top position in various measures of the Government of India such as EODB, logistics performance index (LPI), good governance index (GGI), export readiness and Startup Ecosystem."
Dholera SIR, PM Modi's dream project, was announced in 2009.