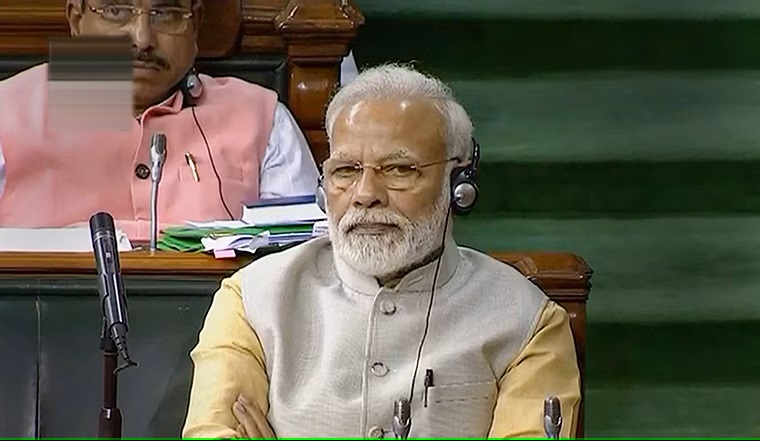 Ujjain (Madhya Pradesh): Prime Minister Narendra Modi will virtually inaugurate industrial area Vikram Udyogpuri in Ujjain at a programme organised in Gwalior on October 2. MPIDC's executive director Rajesh Rathod said that the important project of the Government of India is industrial area Vikram Udyogpuri under the Delhi-Mumbai Corridor. It has been developed on 458.60 hectares of land at a distance of around 15 km from Ujjain between Ujjain and Dewas. He said that along with the establishment of industrial units, residential buildings will be developed here with the aim of dynamising diverse economic environment of the state. Plots for commercial and public units have been established.
A Medical Device Park is also being developed in these industrial areas with the cooperation of the department of medicine, ministry of chemicals and fertilisers, Government of India. At present, 363.87 hectares of land of 39 units have been allotted for industrial purposes, in which an investment of around Rs 4,200 crore and the creation of 11,550 employment is proposed. Major units established here are PepsiCo India, Amul, Ashirvad Pipes, Symbiotic Life, Karnataka Antibiotics, Yashoda Linen and Srinivas Pharma.
CM TO DEDICATE MAHAKAL PHASE-2 WORK
Chief Minister Shivraj Singh Chauhan will inaugurate the construction work done at a cost of Rs 250 crore in the second phase in the newly expanded area of Mahakaleshwar Temple complex, Shri Mahakal Lok on October 5. The main programme will be held at Shikhar Darshan Yojana site. Local artistes will present folk dance, music and songs at all five programme venues. 5 routes will be renamed.
The CM will be visiting Ujjain on October 5 to inaugurate the construction work of Mahakal Phase-2. This includes Neelkanth Dwar, Neelkanth Forest, Hawkers' Zone-cum- Basement Parking built on Mahakal Maidan, Mahakaleshwar Annakshetra built in front of Triveni Art Museum, Shakti Path, Ganga Path, Tapovan built on the banks of Chhota Rudrasagar, Dhyan Kuti, Chintan Van, Heritage Dharamshala, Anubhuti Van, Shikhar Darshan scheme including the tunnel built on the eastern side of Mahakaleshwar Temple, emergency entry and exit routes, Kotitirtha Kund, internal development work of Mahakaleshwar Temple will be inaugurated.
In the inauguration programne of the work of Mahakal Temple Phase 2, many places of the temple will be named and some will be changed. The route leading from Begambagh Marg to Mahakal Lok will now be named Neelkanth Marg, the route from Harsiddhi to Bada Ganesh will be named Shakti Path, the tunnel of Mahakal Temple will be named Amarnath Cave, the route from Bada Ganesh to gate number 4 will be Siddhi Vinayak Marg.
The executive director of Ujjain Smart City (USC) and Ujjain Municipal Corporation (UMC) commissioner Raushan Kumar Singh on Sunday evening gave information through presentation and informed about the work. He said on October 5, under the chief hospitality of the CM, the works of the second phase of Mahakaleshwar Temple and the Annakshetra will be inaugurated. For this, the works were reviewed with public representatives and senior officials. It was also decided that on the evening of the inauguration, there will be an atmosphere of enthusiasm in the entire city by lighting lamps in every house.