GatiShakti-NIP-NMP trinity: Catapulting India into the next stage of growth cycle
As India embarks on its journey of $5 trillion economy, the importance of more supply side initiatives cannot be undermined. In line with the concepts of completely in-house manufacturing such as "AtmaNirbhar Bharat" and "Make in India", the government is intent to push infrastructure development at par with global standards for the overall success.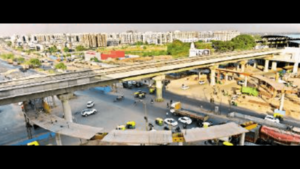 Various policy level initiatives being taken for infrastructure development in key sectors, especially in promotion of manufacturing sector, will lead to rapid urbanization and demographic transitions across states. For this, a host of infrastructure facilities will be required such as water, sanitation, power supply, transportation, digital, etc.
---